D'APPS
We provide developers and organizations with comprehensive API/SDK for the storing of a queryable database on the blockchain, with immutable record and the ability to treat anything stored in the database as an asset.
Built for decentralized business
Each day, forward-thinking companies are transforming blockchain's promise into bottom-line business results. However, building and deploying enterprise blockchain solutions continues to be larger than anything one business can tackle on its own. Discover how Beowulf Blockchain can help you effortlessly bring together allies across departments and disciplines to turn talk into tangible business outcomes in no time.
Secure database
Rest assured that all your data is fully protected with security built to the highest standards.
Complete toolkit
Whether you're launching a new crowdfunding campaign, a decentralized app or even an asset exchange, Beowulf's meticulously designed APIs and SDKs can power your data-driven organization.
Always improving
Beowulf Blockchain provides an always-improving toolchain that constantly iterates upon every facet of our technology stack.
Deploy with speed and confidence
Beowulf Blockchain helps you rapidly simplify blockchain complexity in order to commercialize a network, unlock new value and scale up competitive advantages.
A Complete Solution
Whether it's bits or bytes of value, any real-world blockchain application needs performance. When it comes to elevating people with the power of data, Beowulf combines a laser focus on how people see and understand data with the kind of robust, scalable platform you need to run even the world's largest organizations.
Go Beyond the Standard for On-Chain Scalability and Speed
Beowulf offloads the burden of off-chain management needed for D'APPs by providing an enterprise-grade infrastructure that effortlessly processes more than 80 million transactions per day. This makes Beowulf exceptionally useful for D'APPs that require high TPS such as payment, event recording, or event tokenization of company's project/shares. All transactions can take place on-chain, and the transaction fee is significantly low at only $0.01 USD.
Full Support for Tokenization
Beowulf allows project owners and crypto-related businesses to issue their own tokens or create wallets on Beowulf Blockchain. Our blockchain API is designed to help businesses easily send and receive payments from Beowulf wallets and perform other operations.
Use Cases
We envision millions of daily active users engaging with thousands of D'APPS that provide critical utility to mainstream consumers and become a core part of their everyday lives. While all of the industries below are being revolutionized in one way or another, there's an abundance of opportunities for you to explore, limited only by your imagination.
Identity
Blockchain technology helps secure sovereign personal data, a new way to manage important information for identity, such as educational credentials, while ensuring transparent audit trails for all stakeholders.
Supply chain
With blockchain technology, trust and transparency are no longer a limitation when it comes to the tracking and provenance of the global supply chain. For example, data for agricultural goods can be stored on the blockchain for consumers to easily access them when they wish to verify the authenticity, the date of manufacture or source of production. This helps ensure clear-cut transparency and allows for a tamper-proof supply chain history.
Government
Every area of government can greatly benefit from the implementation of blockchain-based services, from land registration to voting systems, and even tax collection. Blockchain can strengthen integrity in the delivery of public services, and eventually, helps to curb corruption, instilling trust in the government.
Healthcare
Blockchain can open up doors to a more efficient tracking of medicines using immutable data for better provenance and authenticity verification in the pharmaceutical industry, and in the process, empowering the world to live healthier lives.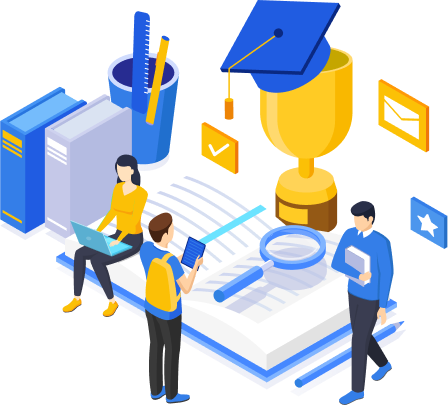 One Stop Dev Shop
Not all SDKs are created equal. Beowulf provides a robust Software Development Kit (SDK) that enables developers to build and scale decentralized applications and optimize the utility. All on a single, comprehensive platform.
Please choose a programming language below to
start using the Beowulf Blockchain
Subscribe to newsletter
Not on the list? Subscribe now!